Reproductive strategies from genes to societies – Frontiers in animal and plant reproduction research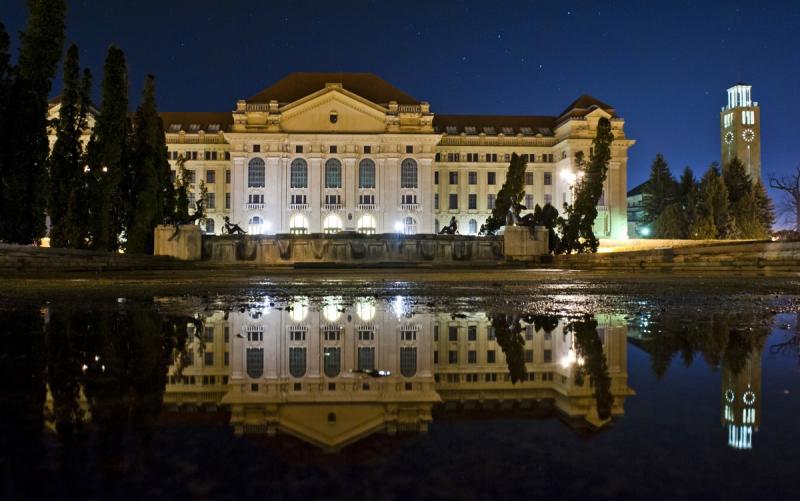 Venue location
University of Debrecen, Life Science Building, Egyetem tér 1- Debrecen, H-4032 Hungary
How to reach the conference venue by airplane
You may arrive either at Liszt Ferenc International Airport, Budapest (BUD), or at the International Airport of Debrecen (DEB).

Major airlines have daily flights to Budapest, whereas Debrecen is served by Lufthansa (from Munich) and Wizzair operate direct flights from London Luton, Doncaster Sheffield, Eindhoven, Milan Malpensa, Milan Bergamo, Basel Mulhouse Freiburg, Barcelona El Prat, Palma de Mallorca, Moscow, Dortmund, Malta, Tel-Aviv, Paris–Beauvais, Larnaca.

A convenient way to reach the conference venue from Budapest airport using a shuttle service, see https://www.el-szallit.hu/en_EN/kezdolap.
Alternatively, in Budapest airport you can take the local bus # 200E from the Terminal 2 to get Budapest Airport [Ferihegy] railway station (5 stops), and take an InterCity train to Debrecen. Please note that you need to buy your train ticket, IC supplement and seat reservation in advance online (www.mavcsoport.hu/en) as at Budapest Airport [Ferihegy] railway station from the ticket machine seat reservations are not available.

From Debrecen main train station, take the tram line 1 to get to the University of Debrecen.

Local Taxi Companies in Debrecen:
By Car
From the direction of Budapest take motorway #M3 and #M35 (ca. 220 km) to get to Debrecen. For passage on Hungarian motorways a fee is charged. It is represented by a vignette that can be bought electronically. Alternatively, you can by the vignette in petrol stations. You have to buy the vignette before using the motorways. For information about the charges and purchasing please check: http://e-autopalyamatrica.hu/en
Liability, insurance
The organisers cannot accept liability for any personal accidents, loss of belongings or damage to private property of participants and accompanying persons that may occur during the Congress.
Visa information for Hungary
Hungary is part of the Schengen Area of 25 European countries. For non-Schengen EU, USA and Canadian citizens a valid passport is sufficient to enter Hungary. Citizens of other countries should check whether visa is needed for them when entering Hungary (for more information please visit the home page of the Ministry for Foreign Affairs of Hungary). On request, the Organizing Committee will issue invitation letters for visa applications. Please apply in due time for a visa if necessary. Please indicate during the registration if you need a personal invitation to attend the conference. It is important to note that a visa is only a preliminary permission for entry, which does not authorise its bearer automatically to enter the country.
Currency and exchange
The official national Hungarian currency is the Hungarian Forint (HUF). Most of the major credit cards are accepted in Hungary. Currency exchange is possible in Budapest and Debrecen at the airport terminals, railway stations, travel agencies, banks and at ATM cash machines. The exchange rates applied may vary. Click here to see the actual official exchange rates.