Debrecen University Drama Festival, May 16-18, 2019
Adrienne Ferguson
---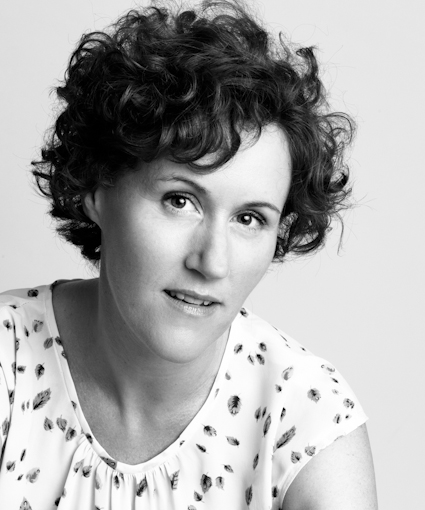 After completing an honours degree in Drama from York University, Toronto, Canada, and a second degree in Arts in Education, Adrienne worked as a freelance actor, director, acting coach and teacher in Canada, Singapore and Japan, before settling in Vienna. Adrienne is currently the Course Leader and Head of Drama at VETA (Vienna's English Theatre Academy), a brand new English language acting programme for international students.
Directing credits in Vienna include: Andrew Bovell's 'Speaking in Tongues' (dietheatre Konzerthaus), and Patrick Marber's 'Closer' (Ensemble Theatre), both for Vienna Theatre Project; 'Top Girls', 'Spring Awakening' the Musical, 'You're a Good Man, Charlie Brown', 'Blood Brothers', 'Into The Woods' and 'Dogfight' (both nominated for best production at the Papageno Awards for Youth Theatre) for Young VET (Vienna's English Theatre); 'Virtual Heroes' for Vienna's English Theatre School Tours; 'The Nina Variations' and 'My First Time' at the 1st Film Academy; and Neil Labute's 'Bash' (Theatre Brett) for the E3 Ensemble.
For Vienna's English Theatre's main stage she has directed 'Bad Dates' by Theresa Rebeck, 'Venus in Fur' by David Ives, 'Annapurna' by Sharr White, 'Shirley Valentine' by Willy Russell, and 'Tuesdays With Morrie" by Jeffrey Hatcher and Mitch Album.
Adrienne is also now in her 9th year as  Artistic Director of Showtime, Vienna's English Theatre's School of Performing Arts, where she has adapted and directed a variety of musical productions for young people of all ages.
She was a member of the International School Theatre Association (ISTA) where she worked together with artists from around the world as a workshop leader, creating short performance pieces with groups of international theatre students; a job that has taken her to Lisbon, Dusseldorf, Istanbul, Dresden, Rome and Copenhagen.
As an actor some favourite stage roles are The Angel Americana in 'Angels in America', Eliza Doolittle in 'Pygmalion', Lady Jane in 'Richard III', Victoria in 'A Moment on the Lips', Sylvia, the dog in 'Sylvia', Teresa in 'How the Other Half Loves', and Susannah in 'Black Pearl Sings!' at Vienna's English Theatre. Her latest film credit is 'The Strange Case of Wilhelm Reich' starring Klaus Maria Brandauer.
---
Donald E. Morse
---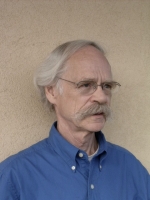 Donal E. Morse, Professor of American, Irish, and English Literature, University of Debrecen and Emeritus Professor of English and Rhetoric, Oakland University Michigan, has been twice Senior Fulbright Professor (1987-89 and 1990-92) and twice Soros Professor at the University of Debrecen. Author and editor of over a dozen books and over one hundred scholarly essays, he has lectured widely in Europe, the United States, and Asia.
Among his books are The Novels of Kurt Vonnegut: Imagining Being an American (2003) and, with Csilla Bertha, Worlds Visible and Invisible (Kossuth Egyetem, 1994). With Bertha, he edited the first book on the Irish fantastic, More Real than Reality (Greenwood, 1991), and published a collection of translations of five Hungarian plays, Silenced Voices: Hungarian Plays from Transylvania (Carysfort, 2008). With Kálmán Matolcsy, he edited The Mythic Fantasy of Robert Holdstock (McFarland, 2011). His most recent edited book is titled Irish Theatre in Transition from the Late Nineteenth Century to the Early Twenty-first Century (Palgrave McMillan, 2015).
Since 1984, he has chaired the annual International Conference on the Fantastic in the Arts. In 2006, he received the Országh László Prize in recognition of his service to Hungarian higher education. Since 2007, he has been the editor-in-chief of HJEAS.
---
Eric Weitz
---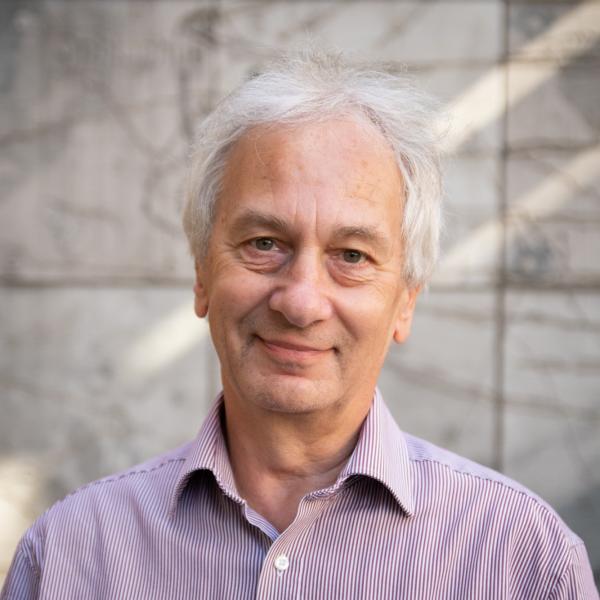 Eric Weitz is an Associate Professor of Drama and Theatre Studies at Trinity College Dublin, lecturing in Acting, Comedy, and the Phenomenology of Theatre and Performance; he is also currently serving as Interim Director for the Gaiety School of Acting, The National Theatre School of Ireland.
Most recently he co-edited and contributed to the Palgrave Handbook of Contemporary Irish Theatre and Performance (2018). Other publications include Theatre & Laughter (2016) and The Cambridge Introduction to Comedy (2009), as well as two edited collections, For the Sake of Sanity: Doing things with humour in Irish society (2014) and The Power of Laughter: Comedy and Contemporary Irish Theatre (2004). He edited the European Journal of Humour Research Special Issue on 'Humour and Social Media' (2016) and sits on its Advisory Board, along with that of the Hungarian Journal for English and American Studies (HJEAS). He has written about 'Online and Internet Humor' in the Routledge Handbook of Language and Humor (2017); also having contributed to the Encyclopedia of Humor Studies (SAGE), Performance Research, the Irish University Review, and the Oxford Encyclopedia of Theatre and Performance. 
He is a founding member of the Irish Society for Humor Studies (ISTR) and in May concludes a four-year term as President. He serves on the boards of two socially engaged theatre companies, Smashing Times in Dublin and Collective Encounters in Liverpool, England.
---
Lenke Németh
---
Lenke Németh, Associate Professor of American Studies and Associate Editor of HJEAS, University of Debrecen, offers courses in American drama, American literary history, and the history of American art. Her academic interests include postmodernism in American drama, drama theory, post-multicultural drama, as well as Chicana/o and transnational studies.
She has published widely in journals such as Filológiai Közlöny, Hungarian Journal of English, Focus: Papers in English Literary and Cultural Studies, Eger Journal of English, Studia Litteraria, British and American Studies; in edited books Intertextuality, Intersubjectivity, and Narrative Identity (Cambridge Scholars Publishing, 2017), Arthur Miller öröksége: Centenáriumi írások műveiről [Heritage of Arthur Miller: centenary essays about his works] (Americana ebooks, 2015), A Fattyú művészet nyomában: Írások amerikai drámáról és színházról [Beyond the bastard art. Essays on American drama and theatre] (Americana ebooks, 2012), Staging Interculturality. Contemporary Drama in English (Wissenschaftlicher Verlag, 2010), Theoretical Approaches to Dialogue Analysis (Niemeyer, 2007), Dialogue in Literature and the Media (Niemeyer, 2005). She has published a book on David Mamet, All It Is, It's a Carnival: Reading David Mamet's Female Characterss with Bakthin (Kossuth Egyetemi Kiadó, 2007).
Currently, she is working on a book-length study entitled "Race, Gender, and Experimentalism in American Drama After 1960."