Debrecen University Drama Festival - May 7-9, 2020
Brook Hall
---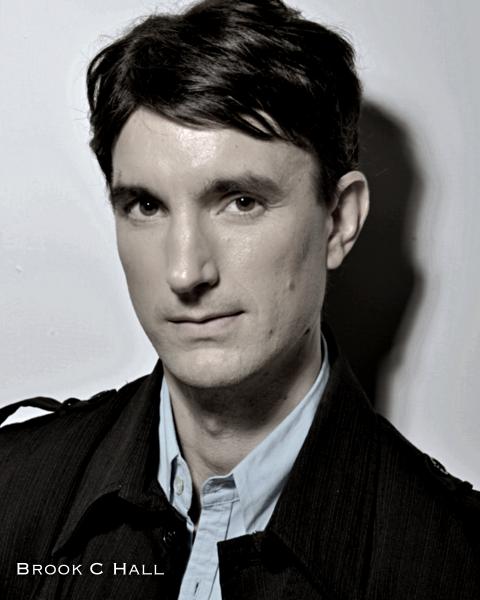 Originally from the United States, Brook's NYC and regional performing stage credits include Crazy For You (National tour), Great Expectations, Will Rogers Follies, Hello Dolly, Singing in the Rain, West Side Story, Guys and Dolls, Peter Pan, Showboat, Othello, The Rainmaker, Seven Brides for Seven Brothers, and many more.  An invitation to direct at an Asian arts festival led him to pursue performing arts outside of the US. 
Traveling the world as a producer, director, choreographer, and casting assistant, he was on faculty at the prestigious Taipei City Arts University and the Taipei American School.  He has twice been invited to give courses at the Beijing Tian Qiao National Performing Arts Center. Most recently, he was a guest at the ShenYang (China) Poly performing arts academy.  
Additionally, he has choreographed and directed many musicals, plays, events, pop star tours, music videos and feature films in Macau, Singapore, Taiwan, and the U.S.  Director credits include Anything Goes (National Theatre), Hedwig and the Angry Inch (Mandarin Premiere), Tuesdays With Morrie, Tape, the Diary of Anne Frank (Taiwanese tour), Sylvia, Title of Show, Parade, A Perfect Ganesh, and many original pieces. 
He eventually founded and built The Lab Space International Theatre in Taipei where he served as artistic director for several consecutive seasons. In film, he conceived and directed the opening scene for the Chinese Action-Adventure Feature Film M-Riders. He also served as First Assistant Director on the Hollywood feature, Stand. Furthermore, he has had the privilege to work with film luminaries Ang Lee, Richard Linklater and Luc Besson.  Collaborations also include shows with J.K. Simmons as well as Neil Patrick Harris, and Jesse Tyler Fergusson. In 2015, he worked with Martin Scorcese in creating on-camera acting/casting workshop for his Oscar-Nominated feature Silence as well as working as a stand-in for Adam Driver on the film.
Currently, He is an acting and dance faculty member at the Vienna English Theatre Academy and Acting Foundation Program.  He has also served as choreographer/dance consultant for Tuesdays With Morrie, Next to Normal, and The Children at Vienna's English Theatre.  Next summer, he will conduct a workshop at the Royal Academy of Dance in London.  www.tiny.cc/brookhall
---
Pavlína Flajsarová
---
Pavlína Flajšarová, Ph.D., is an assistant professor at the Department of English and American Studies, Faculty of Arts, Palacký University in Olomouc, Czech Republic. In 1999-2000, she was a Fulbright visiting researcher at The Catholic University of America in Washington, D.C. She has published two scholarly monographs, The Bridge and the Eclipse: Metaphor in The Poetry of  Samuel Taylor Coleridge (Palacký University Press, 2004) and Poetry in Great Britain and Northern Ireland after 1945  (Uniprint, 2007). Furthermore, she has presented many papers on anglophone poetry and fiction at international conferences, has published numerous articles in peer-reviewed journals, and contributed several entries into The Greenwood Encyclopedia of American Poets and Poetry (Greenwood Press, 2005). Recently, she co-authored three monographs on Scottish contemporary fiction and a volume of Canadian literary history, all by Palacký University Press.  Her current scholarly interest is British ethnic and diasporic literature documented in two scholarly monographs Diaspora in the Fiction of Andrea Levy and Grace Nichols Universal and Diverse: Ethnicity in the Poetry and Fiction of Grace Nichols.
---
Donald E. Morse
---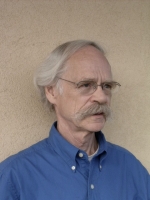 I fell in love with theatre when my parents took me to see G.B. Shaw's Androcles and the Lion and the relationship  blossomed when my high school English teacher took the class to see Darkness at Noon by  the Hungarian writer Arthur Koestler. During primary school and high school I was in numerous skits and class plays. At University I played the doctor in Le Malade Imaginair (in French) and conducted the pit band. There was a summer theatre at Wellesley College where I appeared in The Recruiting Officer and later was a summer theatre apprentice building sets. I also played in the pit band for the World Premier of Cyrano that went on to Off-Broadway. While living in NYC I had a fairly big part in The Cup of Trembling based on the life of Dietrich Bonhoeffer, which was reviewed by New York Times. 
My Theatre scholarship includes editing The Irish Theatre in Transition (Palgrave 2015), The Dramatic Artistry of Brian Friel (with Csilla Bertha and Mária Kurdi; Dublin2006 ), essays on American playwrights Sam Shepard, Edward Albee, Eugene O'Neil, Arthur Miller and Tennessee Williams; Irish playwrights Samuel Beckett, Marina Carr, Frank McGuinness, Chris Lee, and Brian Friel; and Hungarian playwrights Csaba Láslóffy and Géza Páskándi. Co-translated with Csilla Bertha nine Hungarian plays into English, including Silenced Voices, Five Hungarian Plays from Transylvania (Dublin 2008).
---
Jim Casey
---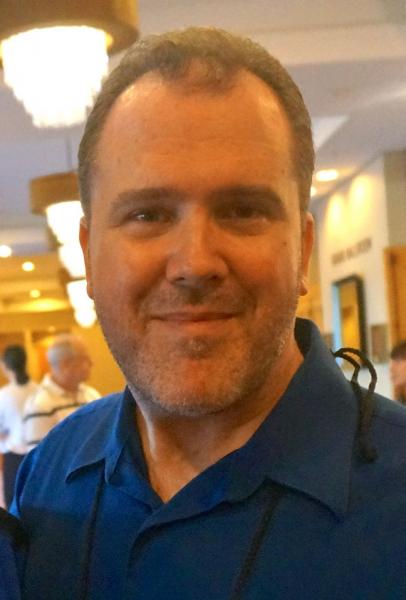 Jim Casey is Associate Professor of Shakespeare, Literary Theory, and Cultural Studies at Arcadia University in Philadelphia. He is the editor of Shakespeare and Fletcher's The Two Noble Kinsmen, the co-editor of the critical collection Shakespeare/Not Shakespeare with Christy Desmet and Natalie Loper, and the editor of Fantasy Literature through History (forthcoming in 2022). Although primarily a Shakespearean, he has published on such diverse topics as fantasy, monstrosity, early modern poetry, medieval poetry, pedagogy, textual theory, performance theory, postmodern theory, adaptation theory, digital humanities, old age, comics, anime, masculinity, Shakespeare, Chaucer, Ovid, and Battlestar Galactica. He is the recipient of a National Endowment for the Humanities Grant, an Ellington Beavers Intellectual Inquiry Award, and a Fulbright Grant to teach at the University of Debrecen in 2019. He is the former President of the International Association for the Fantastic in the Arts and a past dramaturg for the Rude Mechanicals (Alabama) and the North Carolina Shakespeare Festival. He currently serves as Executive Board Member and Webmaster for the Ohio Valley Shakespeare Conference, as Associate Editor for the Shakespearean journal Borrowers and Lenders, and as the Scholar in Residence for the Philadelphia Shakespeare Theatre.
---
Péter Szaffkó
---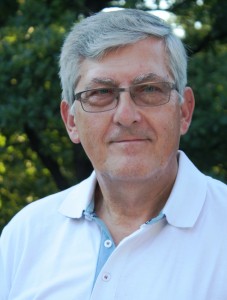 His main field of interest and research is English-language theatre and drama, especially in Canada and some postcolonial cultures but his research also includes various aspects of Anglo-Hungarian cultural relations. He introduced Theatre Studies Specialization into the English curriculum in 1997 and founded the Annual Students' Festival of Drama in English organized since 1999 in Debrecen. In addition to teaching and research, he has organized a number of Hungarian and international conferences; he is a founding member of the Hungarian Society for the Study of English and served as its Managing Secretary until 2010; he has played a significant role in the establishment in 2001 of the Department of English at Partium Christian University in Oradea, Romania, where he has been teaching since the beginning and was acting as Chair until 2008; he is also Head of the Interpreters' Exam Centre at the Faculty of Arts and Humanities, University of Debrecen; and, among many other things, he is a literary translator of fiction and drama.
In June 2009 he was appointed Director of the Debrecen Summer School. In 2010 he was appointed Ambassador of the University of Debrecen.