Adrienne Ferguson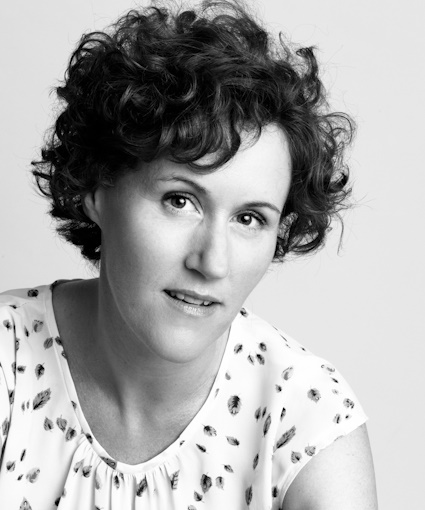 After completing an honours degree in Drama from York University, Toronto, Canada, and a second degree in Arts in Education, Adrienne worked as a freelance actor, director, acting coach and teacher in Canada, Singapore and Japan, before settling in Vienna.
Adrienne is currently the Course Leader and Head of Drama at VETA (Vienna's English Theatre Academy), a brand new English language acting programme for international students.
Directing credits in Vienna include: Andrew Bovell's 'Speaking in Tongues' (dietheatre Konzerthaus), and Patrick Marber's 'Closer' (Ensemble Theatre), both for Vienna Theatre Project; 'Top Girls', 'Spring Awakening' the Musical, 'You're a Good Man, Charlie Brown', 'Blood Brothers', 'Into The Woods' and 'Dogfight' (both nominated for best production at the Papageno Awards for Youth Theatre) for Young VET (Vienna's English Theatre); 'Virtual Heroes' for Vienna's English Theatre School Tours; 'The Nina Variations' and 'My First Time' at the 1st Film Academy; and Neil Labute's 'Bash' (Theatre Brett) for the E3 Ensemble.
For Vienna's English Theatre's main stage she has directed 'Bad Dates' by Theresa Rebeck, 'Venus in Fur' by David Ives, 'Annapurna' by Sharr White, 'Shirley Valentine' by Willy Russell, and 'Tuesdays With Morrie" by Jeffrey Hatcher and Mitch Album.
Adrienne is also now in her 9th year as  Artistic Director of Showtime, Vienna's English Theatre's School of Performing Arts, where she has adapted and directed a variety of musical productions for young people of all ages.
She was a member of the International School Theatre Association (ISTA) where she worked together with artists from around the world as a workshop leader, creating short performance pieces with groups of international theatre students; a job that has taken her to Lisbon, Dusseldorf, Istanbul, Dresden, Rome and Copenhagen.
As an actor some favourite stage roles are The Angel Americana in 'Angels in America', Eliza Doolittle in 'Pygmalion', Lady Jane in 'Richard III', Victoria in 'A Moment on the Lips', Sylvia, the dog in 'Sylvia', Teresa in 'How the Other Half Loves', and Susannah in 'Black Pearl Sings!' at Vienna's English Theatre. Her latest film credit is 'The Strange Case of Wilhelm Reich' starring Klaus Maria Brandauer.